Hide ugly foundation walls with these gorgeous plantings.
Height: 3-5 ft.
Spread: 3-5 ft.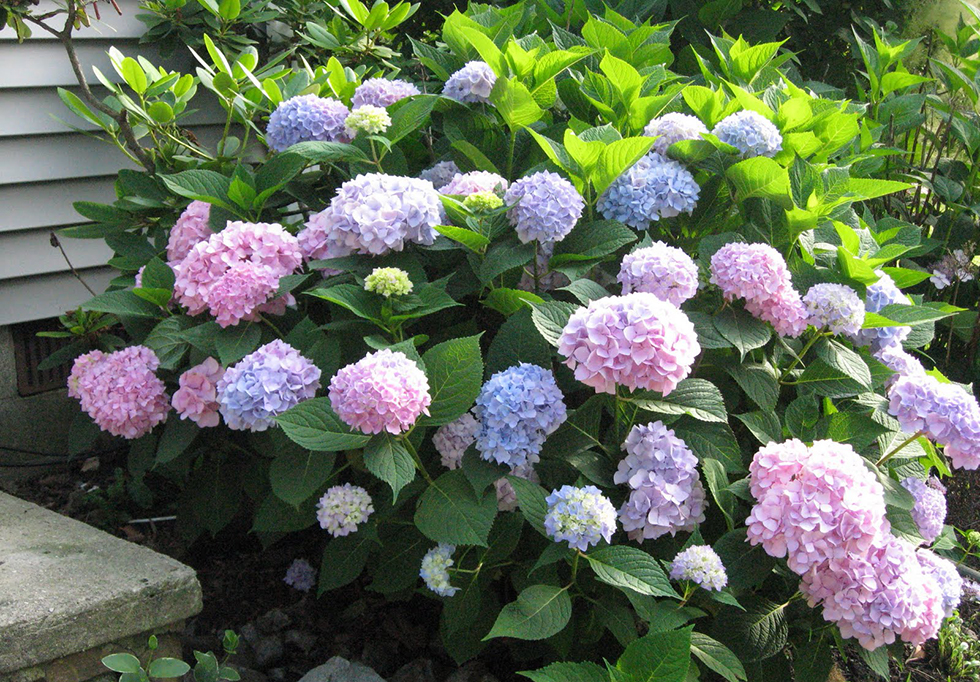 Zones: 5-9
Best for: Front-and-center locations where hydrangea's thick foliage and large, loopy blooms do a great job of hiding plain-Jane foundation walls. In neutral soil expect ball-shaped, pink and lavender blossoms; in slightly acidic soil, they'll bloom deep blue.
Tip: Keep plants at least two feet from your siding to prevent moisture problems and give them room to spread.
Image: Kathryn Zbrzezny