The Realtor.com 2017 national housing forecast placed Orlando among the fastest growing top 100 metro areas.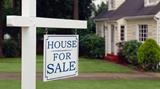 A license of the National Association of Realtors and a subsidiary of News Corp.(Nasdaq: NWS), Realtor.com released a 2017 forecast for the top 100 metros in both new and existing single-family homes and condos.
Realtor.com forecast sales growth of 6.3% and price gains of 5.8% in the top 10 markets, in order: Phoenix; Los Angeles; Boston; Sacramento, Riverside, Calif.; Jacksonville; Orlando; Raleigh, N.C.; Tucson, Ariz.; and Portland, Ore.
The big question for the entire housing market is what will happen with interest rates. Many experts expect them to increase thanks to action by the Federal Reserve and economic growth. Realtor.com forecast a 4.5% interest rate for mortgage, an increase of 50 basis points. Higher interest rates make home more expensive to finance.